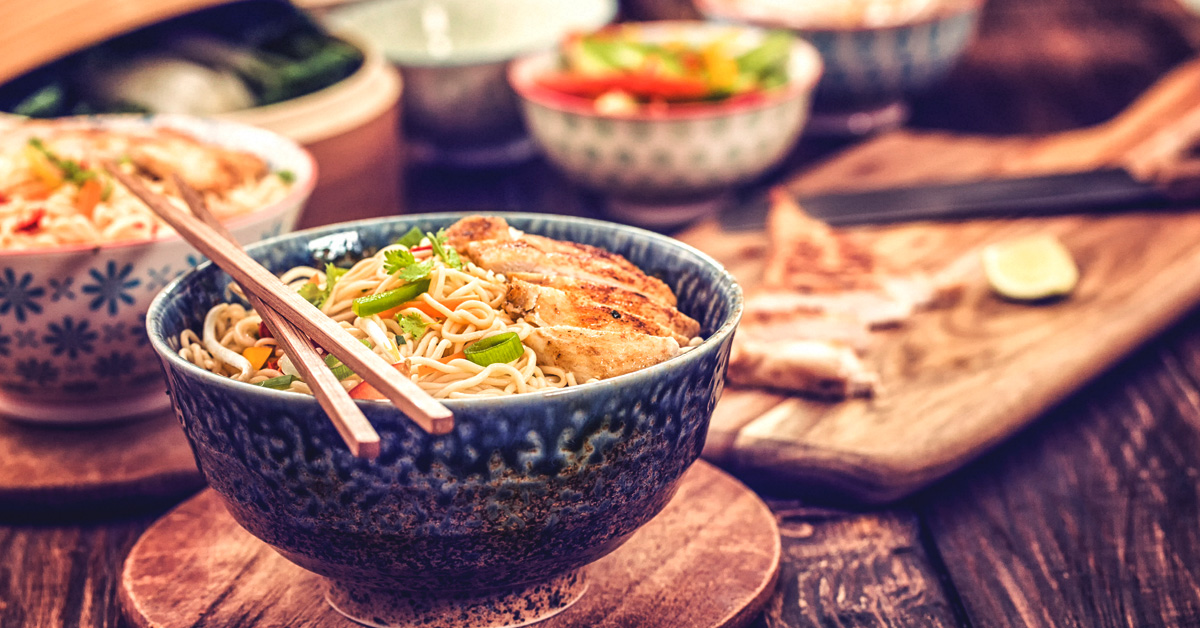 The Chinese cuisine is full of the most interesting dishes in the world. Everything about this cuisine is talked about, both good and bad, but one thing is certain: it is truly unique and as colorful as Chinese culture.
Here are 10 facts about Chinese cuisine that you may not know.

1. People in northern China eat wheat noodles, while rice is a staple food for people in southern China. This is due to the country's climate difference.

2. Rice is served with a separate deep plate. Meat, vegetables, and other foods are also served separately, but for all people seated at the table.

3. In China, different kinds of fruits and vegetables are grown. There are some types of vegetables you haven't even heard of: spicy cucumbers, a mixture of watermelon and radish, egg yolks, weeds, and that's not all.

4. The Chinese do not eat with knife and fork. They always make food of such a size that it can be eaten with the rods used to eat it. By the way, in China, according to the latest data, about 45 million disposable sticks were used during the year. For this reason, the authorities have imposed taxes on the use of large quantities of disposable sticks to reduce their use by using metal rods instead.
5. Locals love to name foods memorable and at the same time interesting or weird. Many food names have nothing to do with that food at all. For example, a dish called "Tree climbing ants" is vermicelli with crushed pork.

6. The respected guest in the Chinese family sits atop the table. So he is also close to good food on the table.

7. If your Chinese friend or just acquaintance puts food on the plate, it shows that he respects you and loves you, rather than thinking that you can't do it yourself. This is also how young people show respect for the adult in the home.

8. China is known for its variety of meat that is a source of disgust for tourists. It is known that they eat a dog, sometimes also a cat, rarely a rat. But there is no need to worry about accidentally eating such meat. Restaurants that make food from such meats are separate, and their "origin" is explicitly mentioned. Currently, very few people in China eat this type of meat.
9. The Chinese do not put salt and pepper on the table because they almost do not use these spices that are less common in many countries. Instead, you can find chili, vinegar and soy sauce on their table. And if you ask them for salt, in many cases they will either not understand you or they will understand and be amazed.

10. Many of their foods are of mystery and importance. Also important are their color, the correct pronunciation of the name and the legends associated with them. Superstition and traditions make the Chinese eat certain foods only for specific days and events.

Addition:

11. In fact, today in China insects and reptiles eat fewer people, and many Chinese even laugh when tourists try to taste them.